ModNation Racers: Taking Mods and Racing To New Heights
Racing has always been a top contender in the ever expanding world of gaming. At V8 Gamers, Gamers have always been in a constant motion to find the right games that would quench their thirst for fun and entertainment and if you're one of them, then I definitely suggest that you take a look at the ModNation Racers Game and take it for a spin - you'll surely find yourself addicted and flabbergasted by it.
Made and released by the renowned 'United Front Games' Company, this game has been rampaging and making hits and runs all along the industry while imprinting its footprint as one of the games that would definitely be worthy of your time. ModNation Racers can be played on the Playstation 3 and on February 2010, a version for the PlayStation Portable was announced. Both version were released together in different dates for each country - continuously introducing itself to the majority of players until it came to what it is today.
Before it was released, it first entered the beta stage on 2009 and was definitely an attention-grabber in US and in Europe as it enter the online world and show the users it massive innovative capabilities as a racing game.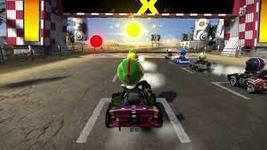 ModNation Racers definitely took racing into a whole new level that any other racing game has failed to do. It's just like a go-kart game, but with so much more potential than others you've seen. You can operate your car the way you play other racing games such as Death Rally - Speed up and Down, Drift and even accumulate weapons and materials along the way. There was also an addition where you'll be able to maximize your imaginative side through its massive customization features where you can go customize your car down to your own unique racing track. If you still haven't gotten this phenomenal game on your console, then you must definitely get it now and see how it earned the reputation it has today.
---